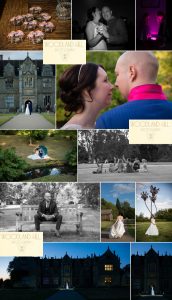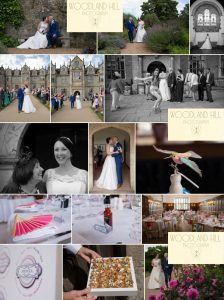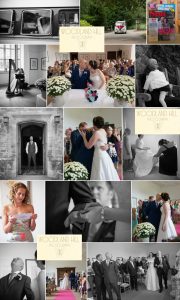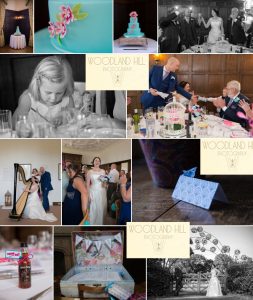 Wakehurst Place Wedding Photography
Today's Wakehurst Place wedding photography features Sam and Ian who had such a beautiful day. Ian is a graphic designer and he had a great eye for detail and if you look closely you will be amazed at his prowess!!!
As usual the day started off with the bridal preparations and we arrived to find things well underway. I love to settle into the day by photographing the dress, for me it's a tranquil time and sets the scene for the whole day. Sam chose to have her dress designed by our wonderful award winning designer Emma Tindley. I know I am biased but you cannot get better than our Emma, where else are you seen by the designer herself at every fitting and each dress, even off the peg, is made to measure. Most people think this is going to be expensive but Emma's gowns start at a very reasonable £1,200.00 for off the peg and £1,500.00 for bespoke designs. This price is more than a match for the mass-produced dresses that are currently flooding the market. Emma's dresses are all designed and made at her West Sussex Boutique, not in China and there are no hidden extras such as alteration charges.
Emma came along to dress Sam so she looked perfection itself to meet Ian. Off we popped to meet up with the boys and met a very nervous Ian, he just couldn't wait to marry the girl of his dreams and it was so lovely to see, we calmed our Ian down and took some great shots of him and wow folks his suit was amazing. He knew what he wanted and is was bespoke design made to order and I loved it.
So, our lovely couple were married and had a wonderful day laughing and relaxing with their guests. We had a smashing time in the evening strolling through the grounds and it was time for Sam and Ian to spend some time together to reflect on a wonderful day.
We always have such a nice day with our couples and I never tire of seeing the happiness that surrounds every wedding I photograph. I am a Wakehurst Place Wedding Photography recommended supplier so my weddings here are always special.  To see Sam and Ian's full wedding, click here to watch their slideshow
Have a great week folks and they say that Monday was blue Monday, don't be blue, the days are lengthening and summer will soon be here.
Love,
Claire 🙂
xxx