Wiston House Weddings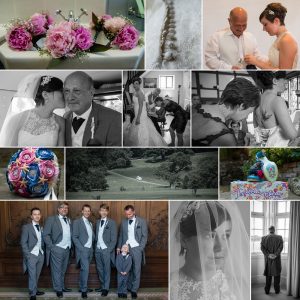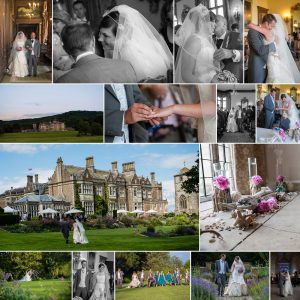 Hello Folks,
It's been a while since I have blogged, things have been ticking along nicely chez Woodland Hill Photography but there hasn't been a lot of time for blogging.
So what do you do when the daughter of a very good pal asks you to photograph her wedding; well you are honoured. What happens when that very good pal also happens to be an amazing photographer; well you are honoured and scared 😀
I was chuffed to bits to be the photographer at Holly and Dorian's wedding at Wiston House but also very aware that the one wedding a photographer would want to photograph would be their daughter's!! Lisa and Phill run a very successful photography business in Steyning so the pressure was on for old Clairey to make sure I did Holly and Dorian's wedding justice!!!!
There have been many tears along the way; they started with the initial asking, tears; then being present when Holly chose her dress… tears; which incidentally was at the one and only designer extraordinaire Emma Tindley. Then at Wiston House open evening, tears. At the bodice fitting, stress because I helped Emma who had broken her thumb then, yup you guessed it, tears. The hemline, tears and the final fitting; yes I am like a broken record, tears!!!
We had great fun at the pre-wedding shoot and it was hilarious because Holly who doesn't do a great deal of gregarious public kissing had to then practise a bit of ad hoc lip smacking the streets!!!!
The day was just so lovely, everything went perfectly thanks to the brilliant organisational skills of Paul G Smith who is an amazing toastmaster. There were frequent bouts of tears from all concerned during the day so it would have been rude for me not to have joined in 😉
Holly and Dorian are great sailors so you can see from the images Holly and Dorian went for a nautical theme that had echoes in her dress as the skirt represented the waves of the sea. The bridesmaids dresses were in blue and the whole theme had nautical essences, which tied everything together nicely. Even the beautiful wood panelling of Wiston House wouldn't look out of place on a magnificent ocean liner!! Wiston House is very close to where Holly grew up and it has been her dream to marry there since she was a little girl; she believed that all princesses married at Wiston House and I think she is right because Holly you are a true princess and I know you and Dorian will have a long, happy and healthy life together.
I will go now before I now I start to get all emotional!!!
Claire 🙂
xxx
www.emmatindley.co.uk
www.cupidswish.co.uk
www.paulgsmithtaostmaster.co.uk