Register For A Family Portrait Experience!
There Is No Better Time To Celebrate The Love Of Your Family
Step 1 of 2
Fill in the form below to register for your portrait experience.
I believe that everyone should have the opportunity to enjoy a Family Portrait Experience.  You don't need to have a special occasion to come together and celebrate the ones you love.
If Selected your Experience will Include:
❤️ Phone consultation and PDF Brochure to help you select clothing and style of shoot.  £25
❤️ A one hour Family Portrait Experience £40
❤️ £50 to spend on your Wall Art or Print Box
❤️ Private viewing of images in my image lounge
❤️ Having lots of fun and creating memories
Total Value £115!
Are You Ready To Bring The Family Together?
With everyone's busy schedules, we know how hard it can be to carve out the time for a Family Portrait.
Between work, school and the kid's activities, it may seem like an impossible task to find a day where you can all come together.  The problem is when you don't make the time, the years pass by and your children grow up right before your eyes.
At Woodland Hill Photography I have designed my sessions to not only capture your family's portrait, but also to provide you with a fun experience full of memories that will last a lifetime.
My favourite moment for every client is when you get to see your photographs for the first time.  It's at this moment that you can finally see the Love and Connection you have with each other, displayed as work of art.  As these portraits are displayed in your home they will only grow more precious with time.
Step 1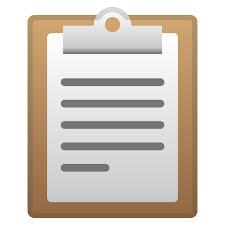 Complete the Form Above…
If you haven't already, fill out your details above to be entered into my giveaway.
I am selecting Five Families to receive a Family Portrait Experience.
Filling out this form will put you one step closer to that family portrait you always dreamed of!
I hope to see you soon!
Step 2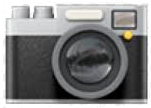 Book Your Session
I want to hear all about your lovely family so that I can create the perfect portraits for you.
I will give you a call to have a chat and find out how I can help you celebrate the love of your family.
I'll take the time to get to know you and get your portrait session scheduled.
Step 3

Enjoy Your Experience…
I have photographed lots of families and know how to make this a fun experience you will never forget.  So, breathe, relax and trust that I have everything under control.
Your hour long family portrait session will be full of laughs, hugs, and memories to last a lifetime.
At the end of your session I will schedule a time to have you come back to the studio for your personalised ordering appointment.  Be sure you bring your diary with you!
Here's  What Some of My Lovely Clients Are Saying…
A Little Reminder of what you'll receive if selected
❤️ Phone consultation and PDF Brochure to help you select clothing and style your shoot
❤️A one hour Family Portrait Experience
❤️£50 to spend on your Wall Art or Print Box
❤️ Private Viewing of images in my image lounge
❤️ Having lots of fun and creating memories