Qualifications and Awards
Awards and Qualifications; should you care?  There are so many photographers out there now, it must be baffling for any client to try and decide on the best one to choose for their portrait or wedding.  More often than not nowadays it will come down to cost; but with anything price shouldn't always be the overriding factor.
Why Choose a Qualified Photographer?
There are many photographers out there claiming to be qualified and having trained with the best; weirdly they don't seem to want to display their qualifications or who they hold them with on their websites.  Any photographer who has spent years gaining qualifications and awards will be proud to show them on their website.
So why choose a qualified photographer; for the same reason you would choose any other qualified professional because they know what they are doing.  They haven't just picked up a camera and called themselves a photographer, they have been critiqued by some of the best in the industry and they have passed a rigorous criteria to obtain a level of expertise.  I love aiming towards qualification as the process helps me to finesse my craft, develop new techniques and style and as they say it is about the journey not the destination and this holds true in my industry.
Why do Photographers Enter Competitions and Awards?
For the same reason really, to pit their wits against their finest competitors and to see how their works sits with their peers in the industry.  This process also helps a photographer to develop and improve so both qualification and competitions really do sit side by side.
In other professions they have something called Continual Professional Development (CPD), this is a requirement for them to be able to continue in their chosen field; it's a way of ensuring their knowledge remains current.  Entering competitions is a form of CPD.
Why do photographers continue with their training?
We come back to CPD once again as this helps to ensure a photographer's skillset remains current.  Trends change, processes change all the time and continuing training helps to ensure that your images are using the latest processes and trends possible.  Every photographer will have their own style, but it is ensuring this style moves with the times.
One Last Word
When you visit a photographer, it should be for them to create something truly special for you.  Something that you or you pals can't snap on a smart phone; the images and the experience should go hand in hand as a memory for you so that every time you look at the products you have purchased you remember the reason you visited.
If you can, try to look for a qualified photographer who is happy to display their qualifications and awards on their website.  It doesn't necessarily mean they are more expensive either but you are getting a qualified professional who you can rely on to capture something that will really stand out from the crowd.
Claire 🙂
Love this image taken in the Bridal getting ready suite at The Ravenswood; what a fabulous place to have at your disposal on your big day.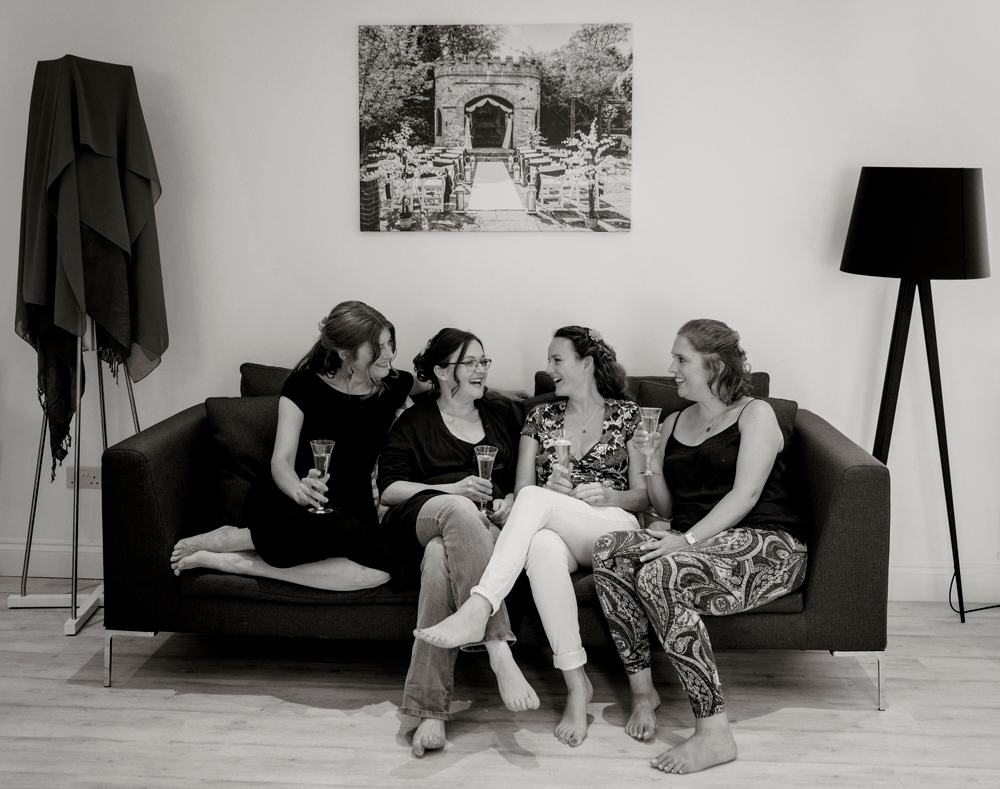 I hold an Associateship with the BIPP, I am a Craftsman of the Guild, a Licentiate with the MPA and and I have an Associateship  with the SWPP